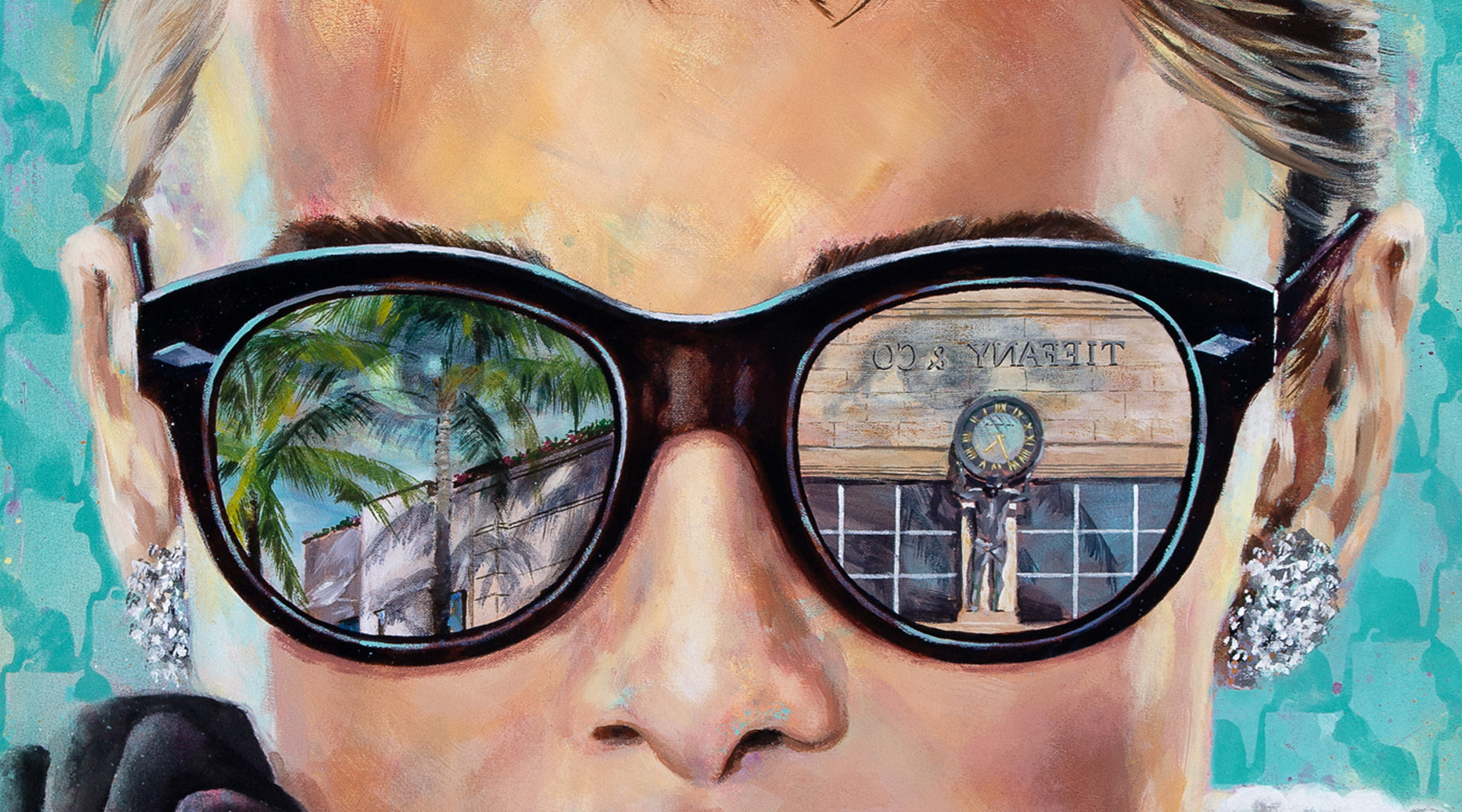 Audrey and Jackie found new homes!
A few weeks ago I introduced my latest Jackie O painting, "Jackie at JFK's Inauguration," and I am incredibly excited to announce it has sold to a private collector. There will be many more paintings to come in the series, so keep an eye out for future releases as they are going fast!
On the heels of the Jackie sale I found a new home for "Audrey on Worth Avenue," even before I was able to post about it. The 48"x32" portrait is inspired by Audrey Hepburn's famous character Holly Golightly in the 1961 classic Breakfast at Tiffany's. Instead of peering through the window of Tiffany's flagship store on 5th Avenue in New York City, she stands in front of the brand's iconic location on Worth Avenue in Palm Beach. In the movie she has a pet cat named "Cat," so I incorporated that into the background (the dark shape, not the light one.) The final touch that won over my collector is the diamond dust on her jewelry that perfectly sparkles in the light. Like Jackie, I plan on having Audrey travel through her glasses, so stay tuned for more in the series! 
As always, I have an exciting mix of new painting ideas, commissions, and events in the works. Thank you so much for your continued support and please don't hesitate to reach out with any questions, comments, or an idea for a custom painting of your own. 
All the best,
Kyle