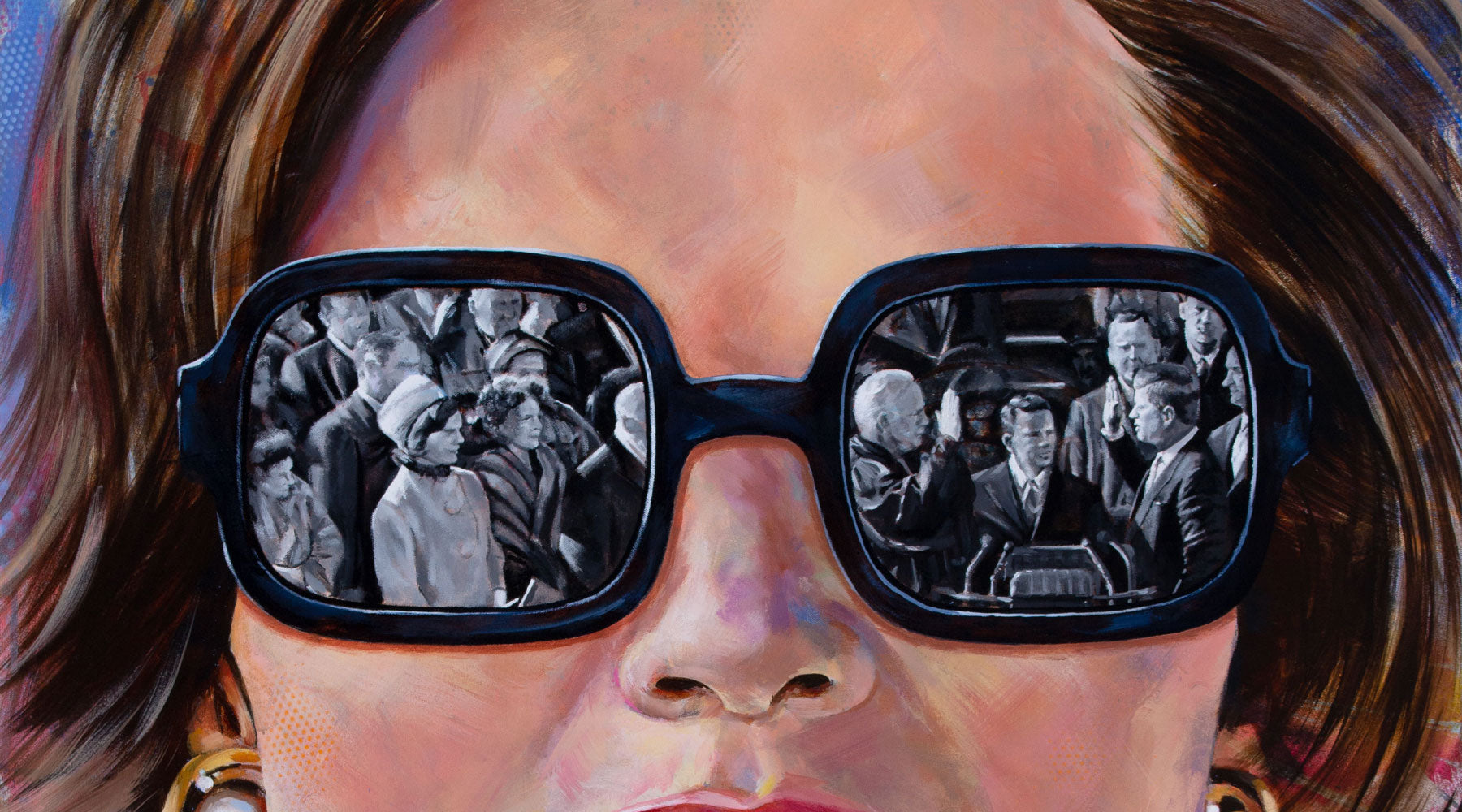 Inspiring Travels and a New Jackie O
My spring ended with an exciting three weeks of travel to Portugal, Norway, Sweden and New York City. The highlight of highlights was a cruise through the fjords in western Norway, a UNESCO World Heritage site. Scroll to the bottom to read what else I loved from each city, and feel free to send me a message if you would like more details and recommendations.
After three weeks of endless inspiration, I was anxious to get back in the studio and start on a handful of commissions I saved for the slower summer months. I also created a dedicated page on my website for available original paintings. Pricing is upon request and I will be adding more of my sold pieces in case you are looking for inspiration for a commission.
Speaking of originals, I am thrilled to share with you the latest in my Jackie O series, titled "Jackie at JFK's Inauguration." Her 1960s TV-shaped sunglass lenses reflect the camera feed that millions of Americans watched in black and white on January 20, 1961. This painting is a result of hours of research, where I discovered her iconic pillbox hat and coat were actually tan, not blue. The blue background symbolizes that common misconception. Like the other Jackie paintings, the final touch is a glossy spot varnish over the lenses so they shine as in real life. Click here to view the available original and its details. 
Back to my recent trip... Here are the highlights:
Lisbon, Portugal - lots of elevation change, famous yellow street cars, everything is covered in tile, cod fish dishes, less expensive than most major cities in Europe
Oslo, Norway - very walkable city with a beautiful river running through it, hot dogs topped with french fried onions, Edvard Munch's "The Scream," UNESCO World Heritage fjords in western Norway (add to your bucket list!)
Stockholm, Sweden - Nobel Prize Museum, rooftop bars, meatballs (obviously, haha!), everyone riding bicycles, easy public transit
New York City - Billy Joel at Madison Square Garden, my first time to The Met ("Washington Crossing the Delaware"), Whitney Museum (rooftop terrace views), and the Guggenheim, art class at The Whitby Hotel
Have a great summer!
Kyle
Cultural Council 2023 Biennial
Although the Palm Beach social calendar traditionally slows down after Easter, there are still exciting things happening in the art world. I am thrilled to announce that my final act of the "season...
Read more