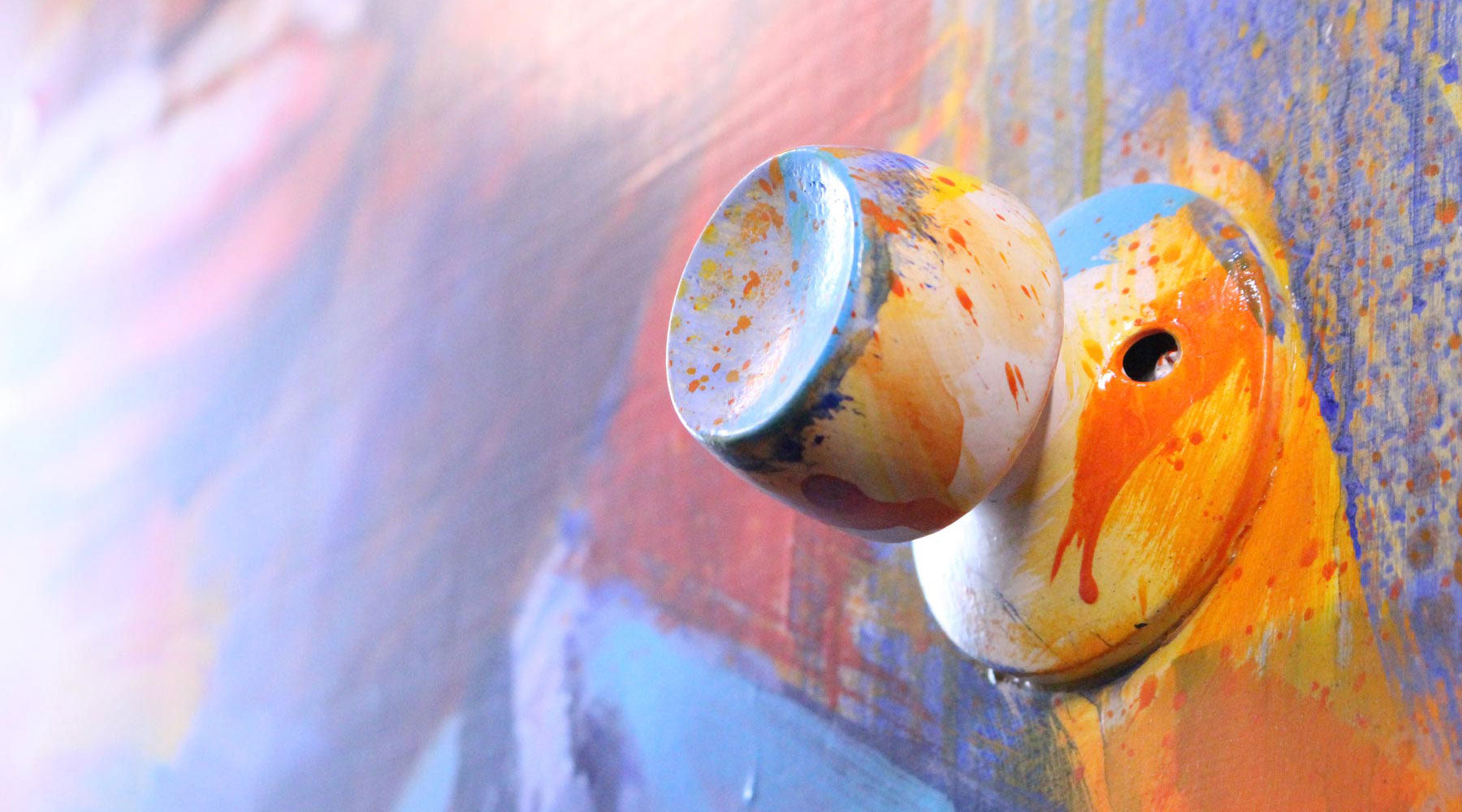 42 Doors of Hope
"I got life, and I got it abundantly" proclaimed two-time prostate cancer survivor, Coyvel "CJ" Jackson. CJ and his wife, Brenda, live outside of St. Louis, so the Hope Lodge in the Central West End welcomed them to stay while he received treatment at the city's world-class hospitals. Brenda said "it's like we were at home."
42 Doors of Hope is a public awareness and fundraising campaign for Hope Lodge St. Louis and the American Cancer Society. The facility offers out-of-town cancer patients and their caregivers a free place to stay when their best hope for effective treatment is in St. Louis.
I am proud to be one of 42 local artists selected to create a door that will be installed in public around the city. The doors symbolize the 42 guest suites available at the soon-to-be-renovated Hope Lodge St. Louis. Here is a video showing my process and details of the paintings, including the "invisible" spot varnishes of their respective quotes from above. 

Each door is unique, as is each patient's journey to wellness. However, the doors are part of a collection — a community — representing what each guest experiences at Hope Lodge St. Louis.

The community is encouraged to visit all 42 doors, located across the bi-state region, and join in celebrating this journey. After visiting the doors, St. Louisans will be able to vote for their favorite. Visit 42doorsofhope.org to explore the doors and pick your favorite. The winning door will be announced this fall (details to come) and will live in the new Hope Lodge St. Louis.

I invite you to make a donation at 42doorsofhope.org, and help make Hope Lodge St. Louis guests' time in St. Louis as comfortable as possible as they undergo treatment. That way they can focus on just one thing: getting well.

New Releases
Anthony F. Sansone, Sr., the founder of the Sansone Group, passed away on April 27, 2020 at age 93. He founded his real estate firm in 1957 and remained CEO/Chairman of the Board until his passing....
Read more